Last week I did a few color proofs for my multi-plate color print! For these prints, the first plate carried two colors, and the second plate carried one color. The letters at the top of the first plate were inked
à la poupée
.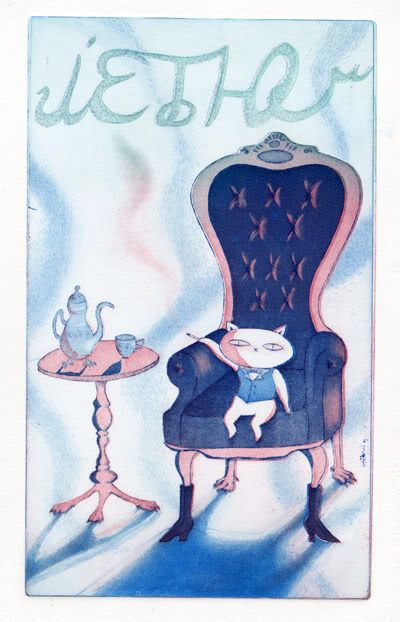 (AHHH bad registration)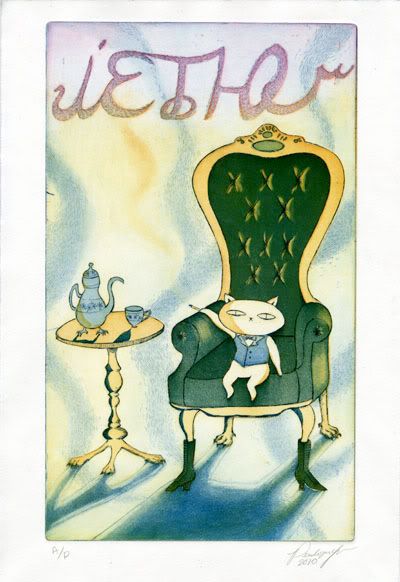 I love the vibrancy of the third one, and those are the final colors I'll be using. Today I made another proof using the same colors, this time adding more magenta to other areas of the plate by inking both the letters and the chair à la poupée. I also printed it on cream-colored paper, so I'll compare it to the other proofs tomorrow and see if I like that better. Tomorrow I'm planning to do at least one more color proof to experiment with the magenta poupée a bit more, then I'll print the edition!
Also, here's a monotype I did a few weeks ago. This was sort of my concept for the final project, but it's completely different now. I think I've determined that monotype isn't really my "thing" but I'm still pressing forward and working to make my final project as nice as possible.